Meet Missy Banks, Broker
Realtor/Broker and owner of HousesOfSouthCharlotte.com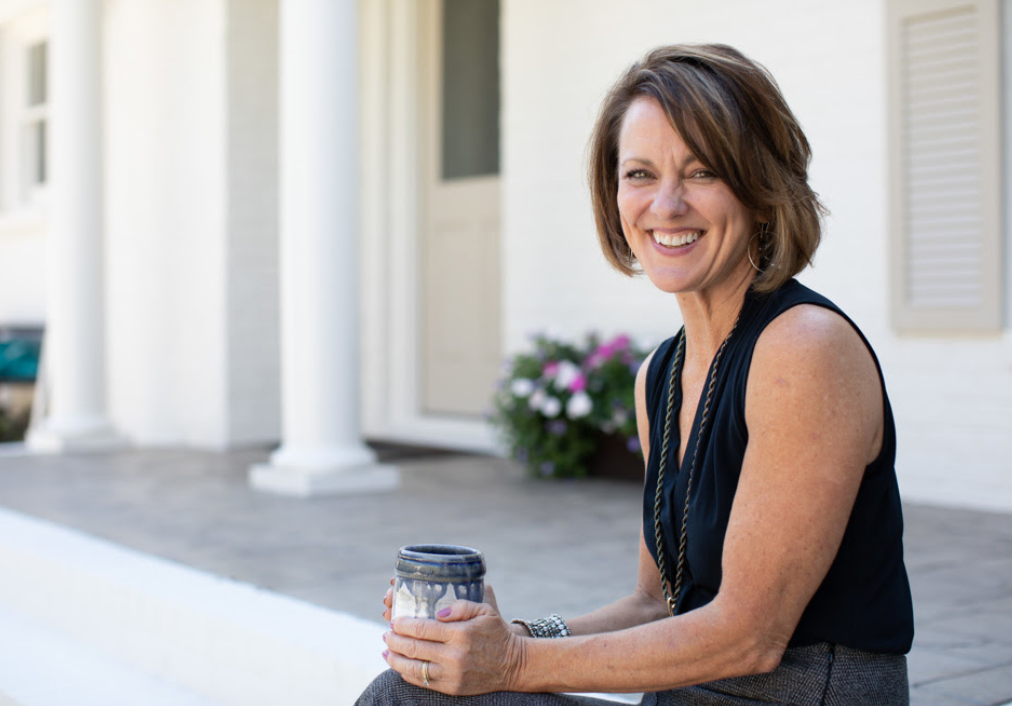 Broker, Missy Banks, owns and runs HousesOfSouthCharlotte.com as a one-stop resource for buyers and sellers in Charlotte with an emphasis in Missy's sweet spot -- South Charlotte. Starting in uptown and going south through Charlotte's historic neighborhoods, through South Park, past the Arboretum and Ballantyne, into Union County and upper South Carolina and into surroundng towns like Matthews, Pineville and Belmont is where Missy does the bulk of her business and calls this "South Charlotte and Beyond". Whether you are buying or selling in this footprint, Missy's knowledge of the area, is valuable. She knows, the communities, the builders and the lifestyles.
Missy values relationships with clients -- past and present. Exceptional service and a client-focused approached is central to the way she conducts her business. Unlike a large team approach where clients are "handed over" to closing coordinators or other agents, Missy prefers to be a part of the transaction and handle every detail of the sale. After years in the industry, she has a team of service providers who assist in almost every sale -- from stagers and design consultants to contractors, inspectors and attorneys.
Partnering with Allen Tate, Missy and her webstie HousesOfSouthcharlotte.com are here to educate you in the market, keep you up on your current home value and help you find your next home. If you are looking to buy or sell a home in South Charlotte of Beyond contact Missy -- you'll be glad you did,
HousesOfSouthCharlotte.com
Your Home Search Tool
Looking to search Charlotte homes for sale? HousesOfSouthCharlotte.com is the perfect place. You can even narrow searches to specific areas such as homes for sale in Providence High School District or homes for sale in Myers Park Neighborhood.We offer to you the most powerful, comprehensive, timely, user friendly, and hassle-free home searches on the internet.

There are Many Search Terms You Can Use.

To name a few, you can search Charlotte homes for sale by:
city
county
school
subdivision
zip code
price
home type
square footage
year built
lot size
days on the market
We allow users to search our site using the same data normally available only to Realtors using the Charlotte MLS. However, if you'd prefer, help Missy Banks is only a click away. Missy is the daughter of long-time realtor Becky Herring. Becky's husband and local custom builder, BIll Herring, created housesofsouthcharlotte.com. It has been Charlotte's most user-friendly home search tool for almost two decades and Missy carries on Becky's love for helping buyers and sellers.

The Best Site to Search Charlotte Homes for Sale

Current local information: housesofsouthcharlotte.com has the most current, real-time info available. Zillow, Trulia, Homes.com, and Realtor.com do not always have local MLS data.

Pressure-free: You are absolutely free to search for Charlotte homes for sale as much and as long as you wish with no outside interference.

Easy: No advanced computer skills are required to search Charlotte homes for sale. Our system is so simple and well-designed that a mature adult can easily use it, without help from a grandchild. That is user-friendly!

You Want to Know About the City Too!
HousesofSouthCharlotte.com contains a wealth of information about Charlotte and the surrounding area, including Charlotte neighborhoods and Charlotte schools. It's not just the home you fall in love with, but the location also. If the information on our site heightens your interest in the city, we have a Charlotte Relocation Packet with more helpful information, just for you. To determine how housesofsouthcharlotte.com can be of most use to you, we encourage you to poke around. There is so much learn and enjoy. And feel free to contact Missy by mobile at (704) 703-9923 the moment you need assistance.
And, for your convenience, be sure to register for a free account to receive email notifications whenever new homes for sale come on the market that match your specific criteria, and save your favorite properties for quick and easy access whenever you need — it's fast, easy, automatic and FREE! With a Property Tracker account, you'll be among the first to know about the newest homes for sale in Charlotte.