Missy Banks & Allen Tate Realtors | Charlotte Real Estate
Not your Daddy's Realtor! A twenty-first century leader in developing and implementing cutting- edge real estate technology in marketing and agent training.
But it's still customer service! That above all is what has brought about our phenomenal growth in the Charlotte real estate market...as well as the North & South Carolina real estate market.
The Charlotte Realty | Missy Banks & Allen Tate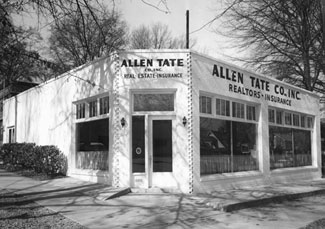 Each year, Allen Tate Realtors has nearly four times the sales of the next largest Charlotte real estate company, including brokers with such franchise companies as Remax, Century 21, Coldwell-Banker, Keller-Williams and Prudential.
In selling your Charlotte home, there's no contest! We receive nearly 8 million page views per month with our internet advertising…local, national and international. Plus, we sell over 40% of our own listings – which is among the highest in the nation. In Charlotte, Allen Tate consistently lists more than the next four real estate companies combined.
Sales volume for Allen Tate Realtors puts us at #1 in the Carolinas - with over 12,000 real estate transactions in 2009. According to REAL Trends, the nation's leading publisher of trends and analysis of residential real estate, Allen Tate Realtors ranked #7 nationally among independently America's top residential real estate companies in 2009, in closed transactions.
This success has been no accident - legendary customer service instilled by a strong management team leading Charlotte's top real estate agents like Missy Banks.
Allen Tate Realtors has been a leader in relocation since it became as an important in real estate. And each year we provide relocation services to thousands of families. We are a proud member of Leading Real Estate Companies of the World™ which boasts over 5,000 offices and 150,000 associates in the U.S. and 35 countries.
If you are buying or selling a Charlotte home, Allen Tate Realty is the obvious choice. And for relocating to Charlotte, no other firm comes close. I am proud to be part of the Allen Tate team.
Let me guide you through the process. Contact me! 704-968-0547.
"The Powerhouse Partnership of Charlotte Real Estate"
HousesofSouthCharlotte.com and Allen Tate Realtors