Another home SOLD!
Posted by Missy Banks on Monday, November 6, 2017 at 9:27 AM
By Missy Banks / November 6, 2017
Comment
One of the best parts of my job is to spend time getting to know home buyers and sellers and their familIes. Over the course of the weeks and even months together, I have met some wonderful families. This was the case with a recent real estate closing. The closing was actually a bitter sweet time for me as it represented the end to our evenings and weekends together but the beginning of their families' next chapter. I could not be happier for this family and thrilled to have helped them find the PERFECT HOME!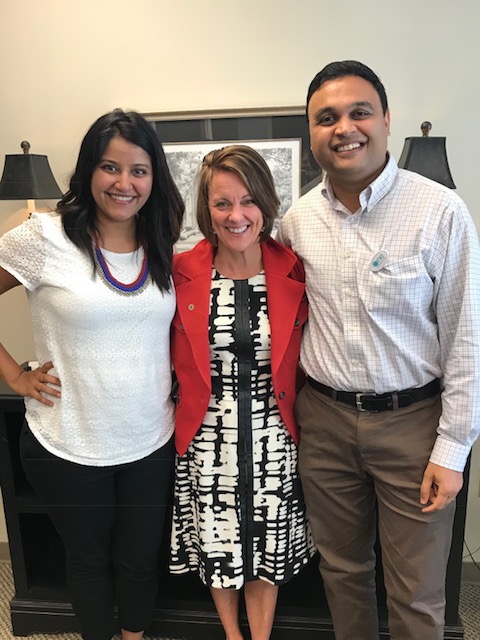 "Missy is the most knowledgeable realtor I have come across. The great qualities about missy are that she is patient, very flexible, has a thorough understanding of the area, what's developing in a certain area, which areas could potentially cause issues for clients. For E.g. There was a house which we like near I 485 and were thinking about putting an offer on the house. But Missy immediately told us that there might be a new exhibit opening near the house which was great because immediately we knew that the traffic on the road will increase tremendously. She also knows the school boundaries very well for someone who is looking to buy a school in a particular school district. Her support staff is great too. When we put an offer on the house and all inspections were arranged and done by missy's reference in less than a week. Closing was smooth as ever. Missy also has great relations with other realtors and if she is not able to show you a house she will make sure that she sends another realtor for showing. I would hire missy in a heart beat if I have to go through this process again (I sincerely hope not). As much as this whole buying and selling a house is stressful, one thing prospective clients can worry less about is the realtor, if they hire missy. I have two little girls and they absolutely adore missy, my 5 year old was sad when I told her that we will not see missy very often now that we bought the house. She is absolutely great with couples with small kids, very accommodating. I would highly recommend missy to any one who is looking for a realtor in charlotte or surrounding area."

R.S.