Charlotte Chiquita Relocation Package
Posted by Missy Banks on Saturday, December 3, 2011 at 11:06 AM
By Missy Banks / December 3, 2011
Comment
Allen Tate Realtors has been chosen as one of the two exclusive real estate agencies to assist the Chiquita relocation to Charlotte. But, at Allen Tate, that's business as usual.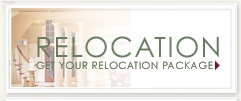 For those of you planning to relocate to Charlotte with Chiquita, you should know that we have been setting the standard in local real estate for over fifty years. And routinely we sell 3 to 4 times more Charlotte than our nearest competitor each year. Nobody knows more about Charlotte real estate or Charlotte relocation that Allen Tate and nobody does a better job.


Don't forget Becky Herring... she has been a huge player in the Charlotte relocation business at Allen Tate Realty for many years. If you want personal. in-depth info about
schools, taxes, neighborhoods and much more, talk to Agent Becky. And to kick-start your relocation, here is your Charlotte relocation package.
Becky's website, HousesofSouthCharlotte.com, was designed to assist in learning about Charlotte and in finding that special home. Use it freely and learn why we call Agent Becky and Allen Tate Realtors a "Powerhouse Partnership in Charlotte Real Estate".
Good luck on you your move. We hope you love Charlotte as we do.