Downsizing Does Not Have to Be a Downer!
Posted by Missy Banks on Friday, August 24, 2018 at 10:50 AM
By Missy Banks / August 24, 2018
Comment
Last year my husband and I found ourselves alone in a big suburbun house -- our kids had both left for college and our nest was empty. After a couple months of adjustment we realized it was not all bad. We had more time to spend doing things we enjoyed, more time for work and more time to spend together. The house we bought for our family was no longer what we needed -- we did not need to be near schools, did not need the bonus room, did not need the big yard and the list went on. There were things we wanted -- main floor leaving (old knees are the worst!), less maintenance, a less expensvie house (purchase price and maintenance costs) but we really wanted to be able to walk to places.
The next few months were interesteing being the Realtor and the buyer. We looked at smaller houses and townhomes and found we were not ready for a complete downsize to a condo or townhome and while uptown (Charlotte) and other "in town areas" have great walkibility we weren't quite hip enough to live there (I hated being the oldest people at the neighborhood watering holes!). We were fortunate to have a family member build us a house in the "up and coming" small town of Matthews on the outskirts of Charlotte. By up and coming I mean breweries, a coffee shop, bakery, restaurants and a greenway -- who could ask for more? There is a retirement community nearby so we are far from the oldest in the neighborhood!
Then came the part people dread most about downsizing -- what to do with a lifetime of memeories (aka clutter). I read books about how to live simply and tried to instill some of the principles I learned. The smartest thing we did was purchase a couple storage units. That way we packed up what we knew we wanted to use in the new house and weren't forced to part with everything. I actually think we will never get rid of the storage units. I'm hoping eventually we will downsize to just one!
Fast forward getting the house ready and selling (that is another post in itslef!), we are in our house. It is signifgantly smaller than our last house but does not feel like it. We do not have the rooms we rarely used like the living room and formal dining room and scaled back in bedrooms and baths. We have filled the walls, shelves and cabinets with things we love. Every piece of art, every coffee mug, every piece of furniture was pain stakingly selected because they are something that brings us joy. Yes, I did read about doing that so I can not take credit for it and it sounds a little "out there" I agree. However, I can not tell you how much we enjoy looking at everything we brought with us.
We are walking into town and on the greenway on a daily basis and are starting to feel like a local. And while the thought of downsizing was overwhelming at the beginning of the process and even at times throughout the process I can attest to the fact that it can be done and it really is far from being a downer!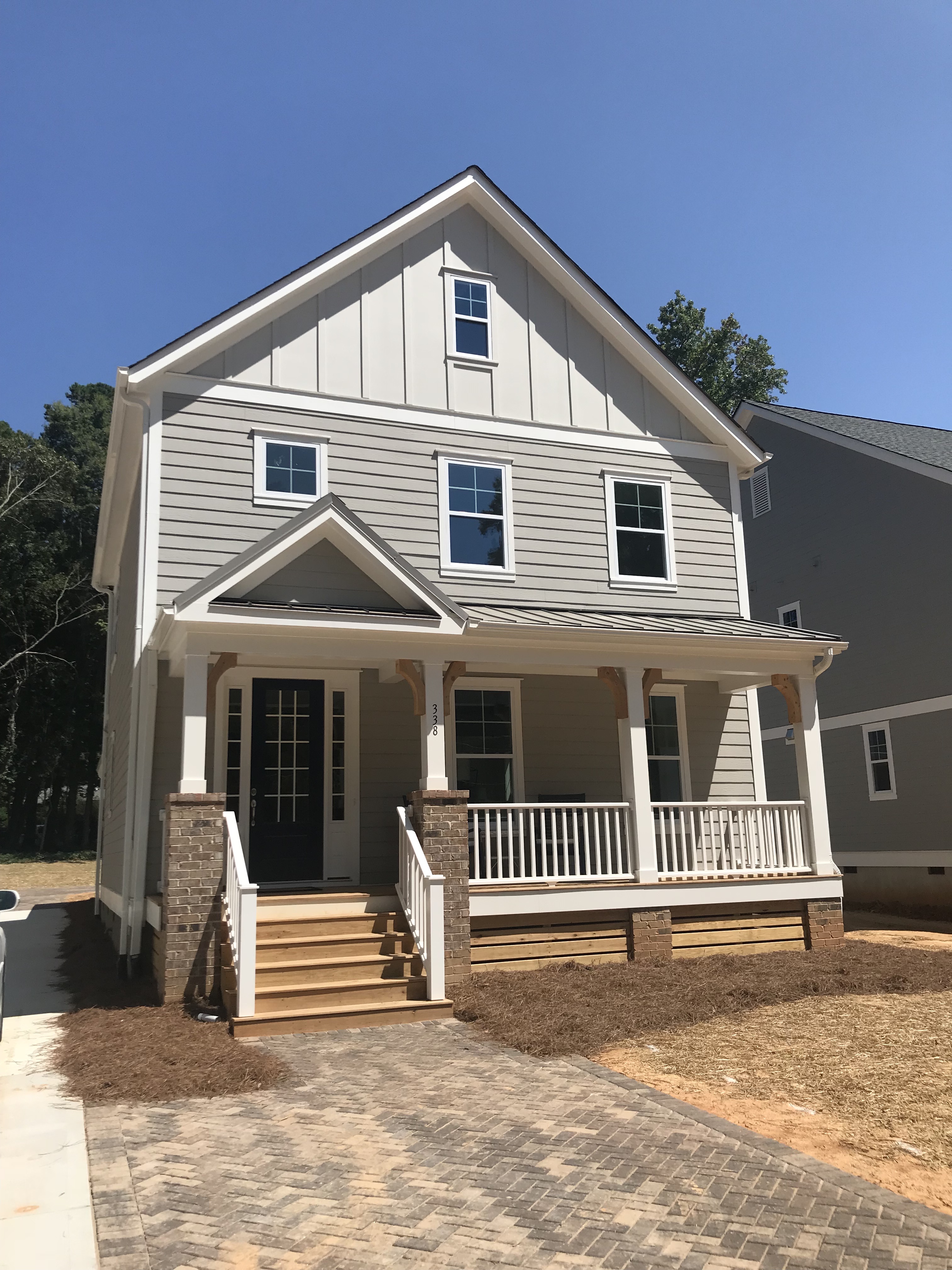 HOME SWEET HOME!
Missy Banks is a full time Real Estate Professional. Together with Allen Tate Real Estate and HousesofSouthCharlotte.com, Missy can assist you if you are a buyer or seller in the Charlotte real estate market. HousesofSouthCharlotte.com is Charlotte's most user friendly search tool for homes for sale in Charlotte. Log on today and let us help you!