Moving? We have a network of Experienced Realtors across the US
Posted by David Huss on Saturday, October 21, 2023 at 7:30 AM
By David Huss / October 21, 2023
Comment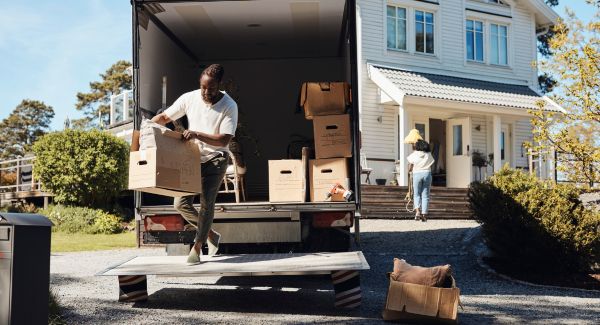 Would you believe that moving is thought to be more stressful than going through a divorce, getting married, having children, or even switching careers? Study after study has continuously shown that moving can often be the single biggest stressor someone will experience in their lifetime.
While it's one thing to move within your neighborhood, city, or community, it's another to move across the U.S. or even out of the country.
Cross-country moves add to the already elevated stress of moving, as it's incredibly difficult to move somewhere where you don't know anyone or anything.
For more than 45 years, Allen Tate Realtors has helped individuals and families move across state lines or even out of the country.
"I just helped my college roommate move from Chicago to Florida," says DJ Stephan President of Corporate Relocation for Allen Tate Companies. Most people don't realize that their Allen Tate Realtor can help them move anywhere. We have partnerships in every state and in 70 countries."
As a founding member of Leading Real Estate Companies of the World, the largest network of 550 premier locally branded real estate firms with 4,700 offices in 70 countries, we have connections all over the world.
This exclusive, invitation-only network of brokerages is part of an unmatched network that the organization has carefully evaluated using a wide range of quality-based metrics. Those connections allow us to assist buyers and sellers literally anywhere, as we have the ability to place clients with an advisor we trust, thanks to the rigorous vetting process set in place by Leading RE.
When the time comes to make a long-distance move, you need an advocate in your corner—let us facilitate the process for you by tapping into our network. As the #1 Real Estate Company in the Carolinas, we understand how important finding a trusted advisor to guide you through the process of buying or selling is. Relax, and let us take the reins.
This blog was originally published by Allen Tate Realtors and has been edited and enhance by Charlotte's Top Real Estate Agent David Huss. Is it time for you to move? Locally, to a new state, across the country or to a new country, Charlotte Realtor David Huss is your contact to find the right help.