The New AgentBecky.com Website Has Arrived!
Posted by Missy Banks on Saturday, November 6, 2010 at 3:04 PM
By Missy Banks / November 6, 2010
Comment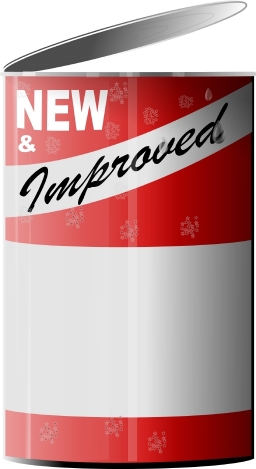 Well, it's been a long time in coming, but it's finally here! I'm so excited I can hardly contain myself.
Officially we started HousesofSouthCharlotte.com on July 2, 2002…it has now been more than eight years. Some good... some a little rocky... but all have resulted in something very positive, mostly in meeting great people like you!
On balance, I have no complaints. I've met a lot of great folks from around the country…and sold a lot of real estate to and for them, which is a great way to spend your days, weeks and months... helping people get what they want.
But, guess what, things are about to get a whole lot better.
Behold…my new HousesofSouthCharlotte.com website!
Welcome to my fantastic, new site, designed to be more than just a pretty face. For newcomers looking to relocate to Charlotte, my new HousesofSouthCharlotte.com site is stuffed with all kinds of updated information about neighborhoods, schools, taxes and more. (You may not even need a relocation packet.)
For regulars and long time users, you will find many newly added features to enhance your experience online. For example, now you can search by area, city, subdivisions, MLS number, school or address! And, if you choose to register, you can even save your favorite searches and refer back to them later.
I have also included an exclusive way for you to sign up with me to search by sub-areas…the way Realtors do it. No one offers you this feature on their websites, I promise you!
But, most importantly, I want this blog on HousesofSouthCharlotte.com to give me a platform to keep you up to date on my little real estate niche of Charlotte homes, Charlotte relocation, South Charlotte and Allen Tate Realtors.
There's always something new and exciting going on around here. And now I can share it with you in real-time.
In the interest of full disclosure, most of my blog posts will be written by my partner & husband, Bill, who is more than qualified for the task! His success as a Realtor followed previous successful career paths including custom homebuilder and college professor of Business Administration, so when he speaks, most people listen. We are always on the same page as to what we need to tell our readers in order to keep you all informed and up-to-date.
So, there you have it! I truly hope that you enjoy my new website and will feel comfortable as you make your way through it. It may require a short learning curve for those of you accustomed to my old site, but believe me, it has more nuggets and information than you could hope for... in a more organized and cleaner format for finding exactly what you need.
I encourage you to leave me your comments as to your thoughts about how the website functioned for you, as this is a very dynamic resource that we will be updating and improving on a weekly basis, so please don't hesitate to make suggestions that you would like to see in the future! We would love to hear them!
Thanks for stopping by and know that I am always just a phone call away if you have any questions or need any advice with regards to your Charlotte home. I can be reached at 704-609-1528.
Have a great day!
Becky