Buying a Home made Simple!
How many times does a person, or family, purchase a new home in their lifetime? If you're like most, maybe once or twice. So, wouldn't it be safe to say that it would be well worth the effort to find just the right person to help you through the process? Thought so.
I'm here to do just that, to assist you every step of the way.
And your timing couldn't be better, the opportunities to purchase are extraordinary here in Charlotte right now! You just need someone to hold your hand through the process and support your vision in finding the right home for you and your family.
I am that support for you. I study the market daily and match your needs to what is available in the market at that moment; it's as simple as that. I have the experience, the market wisdom and the professionalism that you are seeking in a partner to assist you in the purchase your new home.
Do not hesitate to give me a call, I can't wait to meet you...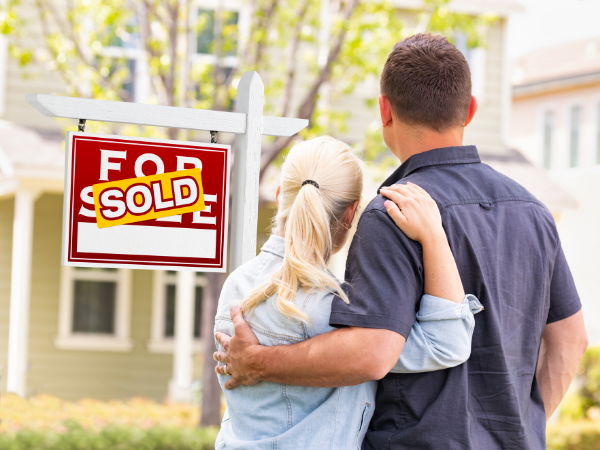 Buyer Agent Representation
As your Charlotte Buyer's Agent, my goal is to help you find and buy that special home that best meets your family's needs..... Why is this important?
Having representation by an exclusive buyer's agent, is the buyer's best way to protect their interest during a transaction. When a seller lists a home with a broker, they have enlisted the firm and the individual broker to represent them during the transaction. That being said, the seller's agent (or listing agent) has been hired to market the seller's home, find a qualified buyer and make sure that the seller's interest are protected during the transaction. Similarly, a buyer has the option of obtaining a buyer's agent to represent them and make sure the buyer's interest is protected during the process.
In NC the seller signs a listing agreement with the listing broker and agrees to pay a commission. Out of this commission, the buyer's fee for represtentation is paid. So there is no out of pocket expense for the buyer to have representation if the commission covers the buyers agents fee. The seller will most likely have representation to look out for their best interest, shouldn't YOU??
Benefits of having a Buyers Agent:
1) Assist you during your search. With access to the area MLS, we have up-to-the minute information on listings, price changes, market trends, open houses, etc. Our market alerts are instantaneous so you don't miss out on the home you want!
2) Schedule showings -- with a buyer's agent you don't have to wait for open houses and maybe miss out on houses for not being aboe to see the homes as soon as they hit the market.
3) By working with an experienced buyer's agent, you will get market information to help you make a critical analysis before making an offer.
4) Assistance throughout the Due Diligence period and entire transaction. Deadlines, inspections, contractors, surveys, closings -- all critical steps in the process and all steps an experienced Buyer's Agent will assist you with.
The seller will have their best interest represented, shouldn't you????
Before you start looking for a home you should ask yourself a few questions:
Where do you want to live? Are there particular neighborhoods or communities that you like?
What kind of house would you like (need)? Are you looking for a particular style? How many bedrooms and bathrooms do you want?
Is a home office a necessity? Do you need a bonus room or flex-room?
Do you entertain often? Is a home suitable for entertaining something you're looking for?
Do you want a yard, pool, gated or guard gated community?
Have you determined your price range or consulted a lender to determine the best price range?
Searching for your dream home can be a time-consuming experience. Working with our professional team will make the process much more efficient! Whether you are a first time home buyer or have bought many times, Missy can help you find your next home. By understanding YOUR wants and needs, Missy will help you find the perfect home for you and your family.