Under Contract. Now What?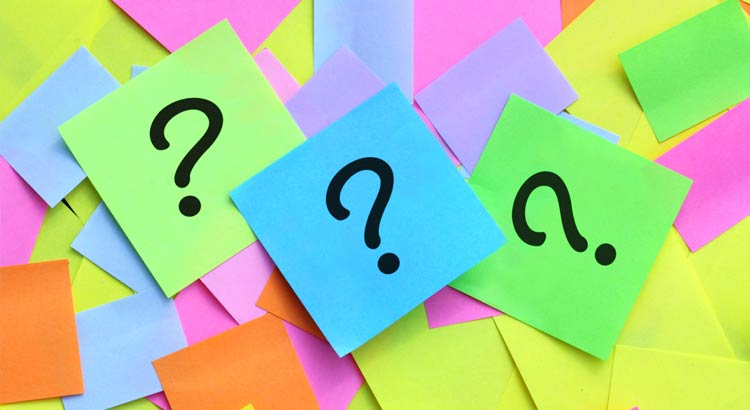 Congratulations, you are on your way to owning your very own home! Follow these suggestions (and your Realtors's advice) so that Due Diligence period and settlement with go as smooth as possible. North Carolina is a Due Diligence state. We have addressed this already with making an offer. Now let's go into detail about the Due Diligence period.
The Due Diligence period (DD) is a negotiated period of time -- agreed upon by buyers and sellers. A seller prefers a shorter time period and a buyer a longer. However, keep in mind everything has to get done in this time period (inspections, financing, etc). The DD needs to be long enough to get these steps completed since we have no contingencies on our contract. On average, we see DD periods 20-30 days long. Some times of the year like our spring the market is extremely busy and it takes that long to get appraisals, surveys, title work etc.
The clock on the DD period starts ticking as soon as the contract is executed. The DD fee needs to be delievered to the seller upon acceptance of the offer. All inspections and anything that you, the buyer, will want to make need to be done during this time as well as negotiating any repairs. (Repairs do not need to be made during this time, but agrred to by buyer and seller).
- Buyer to pursue qualification for and approval of loan
-An appraisal of the property; confirm that property will conform to underwriting guidelines
-Confirm information on MLS information sheet
-Confirm status of fixtures/personal property that are leased or will not remain
-Review all applicable disclosures
(NC residential property disclosure, lead-based paint, and owners' association disclosure)
-Obtain a survey to determine encroachments, easements, etc.
-Review seller's title insurance policy
-Review the C.L.U.E. report for the property
-Investigate the insurability and cost to insure the property
-Investigate the potential of flood hazards on the property/requirement to purchase flood insurance
-Investigate school attendance zones/programs offered
-Confirm utility bills
-Discuss with buyer what inspections are desired/necessary
(including but not limited to: home, radon, wood destroying insects, lead based paint, underground oil storage
tanks, asbestos, mold, excessive moisture, unusual drainage, air quality, water quality, well capacity, septic tank
or any other environmental concerns, etc.)
-Review restrictive covenants, bylaws, articles of incorporation, homeowners association rules and
regulations
(Management company, HOA dues, proposed or confirmed assessments)
-Set up closing with closing attorney. Attorney will order survey. Review survey with attorney.
-Investigate any plans for the property that may require approval from HOA, historic commission, city or
county municipality
-Investigate county environmental health department for copy of permit for septic tank
-Investigate current or proposed zoning of the property, adjacent land uses, noise, odors or waste/landfills
-Investigate city historic district guidelines (if located in a historic district)
-Investigate compliance with applicable building codes/permits for past property improvements
-Check the property proximity to shopping, schools, work, points of interest, or points of concern
-If new construction, investigate certificate of occupancy for the property
-Investigate street maintenance: private or public/city or state maintained
-Check Department of Transportation concerning road construction projects
-Investigate airport authority for noise cone, flight corridors, etc.
-Discuss home warranty
-Investigate if property is subject to a short sale or foreclosure
-Any other issues/concerns the buyer may have
If something comes up during the buyer's due dilligence that is unstatisfactory, the buyer is able to terminate the contract with only forfeiting the DD fee (and the costs of any inspections, appraisals, etc). Or if the buyer and seller can not agree on repair items, the buyer can walk away. Actually, the buyer does not need a reason to terminate during the DD period. However, if they terminate after the DD period, they loose the earnest money in addition to the DD fee. Once the buyer knows he/she is moving forward there are other steps to take:
-Secure homeowner's insurance. This will probably be required before you can close the sale. Due to such requirements as special fire and earthquake insurance, obtaining this insurance may require a lengthy period of time. It would be in your best interest to apply for insurance as soon as possible after the contract is signed.
-Contact local utility companies to schedule to have service transfered to your name for the day of closing.
-Schedule reinspection and the final walk-through inspection. If buyer and seller agreed to the seller making repairs, either hire the inspector to reinspect, or the buyer can reinspect themsleves but remembver once you close you have no recourse for repairs that were not made properly. During the final walk through, you should make sure that the property is exactly as the contract says it should be. What you thought to be a "permanently attached" chandelier that would come with the property might have been removed by the seller and replaced with a different fixture entirely.
You've made it! Once the sale has closed, you're the proud owner of a new home. Congratulations!