Queens Oaks Condominiums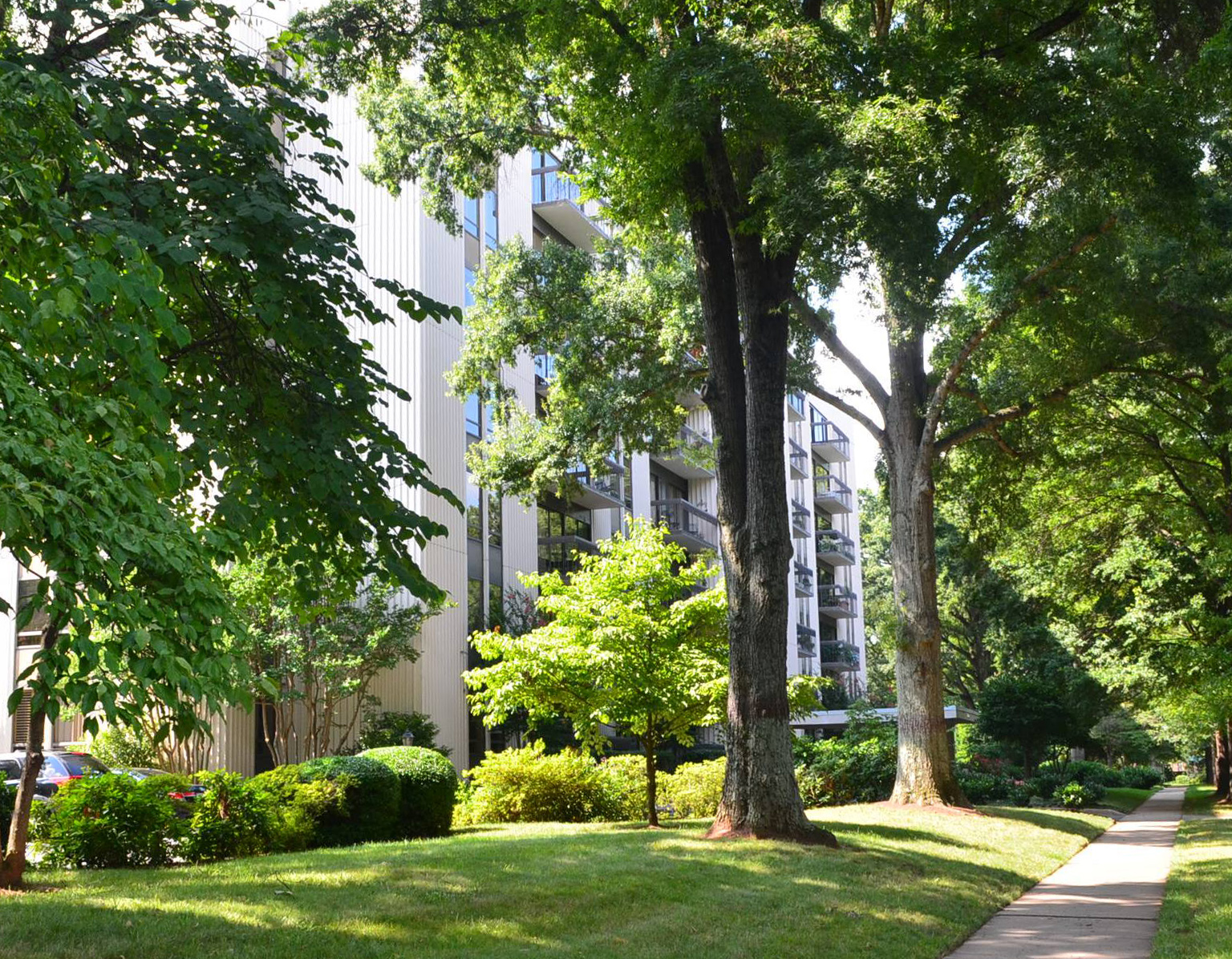 In real estate terms Queens Oaks is a mid-rise, traditional, site built condominium; but for the owners of its fifty-our units it is a home that they would not swap. Never mind that until recently few Charlotteans knew what Queens Oaks was and few Charlotte Realtors had ever set foot on the premises. For most of the last forty sum years Queens Oaks (QO) has proudly flown under the radar.
Why then has this great real estate flown under the radar? It difficult to give good sensible reasons: but the following might shed some light. After the units were first sold in 1975, few owners decided to leave, Consequently, there was little activity in the real estate market for QO and Realtors never learned about or forgot about it.
As the years passed QO was not as new as other complexes coming on line. (Why consider a 1975 model when you can buy a 1995 model?) Another contributing factor was its exterior. It did not look like Myers Park. Well, it still does not; but so what?
All of that is past tense. Now "Old" Queens Oaks is hot as a firecracker on the Fourth of July. Would-be buyers are asking to be notified of units going to be offered for sale. And recent sales have resulted in contracts well above the listed prices. What has changed? Maybe attitudes; let us consider a few factors why a buyer today may desire Queens Oaks.
Location

Queens Oaks is in the very heart of Myers Park, Charlotte's most revered neighborhood. Beautiful tree lined streets offer a walker's paradise past many of Charlotte's finest homes and through the campus of Queens University of Charlotte. And it is not a sacrifice to share the streets with periodic races of runners and cyclelists; it is an enrichment.
The location also means that QO is close to so much… Uptown, SouthPark, Park Road Shopping, SouthEnd. The location desirability is validated by several new million dollar condo/townhome developments nearby. So, now you can have this location by paying $1.5M for a new condo or you can choose QO for a fraction of that.
Social
Physical
Value