Marketing Your Home
One thing is for sure... Your Home Is Much More Than Just a Home
Selling your home is a very emotional experience, I completely understand. It's not just a "home" after all; it has been part of your family for many years.
As if envisioning the prospect of moving your entire life to a new place isn't stressful enough, to imagine leaving behind your current home, empty and unsold, is not only a financial issue, but also, as mentioned, an emotional one.
I take this very seriously and work closely with you in determining the best market price point that will give you the financial return that you desire. And even more importantly, I will give you the peace of mind that you seek, in knowing that a new family will fill the walls of your home with life and laughter again very soon. There are specific steps to market your home:
1) Pricing is critical and that's why it's important to work with an agent who is active with sellers and buyers. It's important to know what the maret wants and will pay. In fact, I often start with sellers months beofre they list helping with home imporvements and renovations -- making sure they get the most return on investment.
2) Once the price is determined and any major improvements are done, I help with getting the house "ready for the market". Today's buyers are picky! Thanks to HGTV, they want a home that is already updated and in move-in ready condition! And, often showings are lost if your on-line photos do not impress (more on that later). What is "market ready?" Imagine walking up to your house for the first time. Is your yard kept up? Is exterior paint chipping? Is there rotten wood or cobwebs? Get the picture?
Same for the inside. Your decor might be lovely, but it might not appeal to all buyers. It should be neutral and not style specific. Your home should not be cluttererd (including closets and pantrys) as clutter makes your home feel small. I have an entire booklet to assit you get your home market ready.
3) To stage or not to stage? I am a big believer in staging. Buyers have a hard time visualizing. Not all sellers need to or want to stage; hoever, it is a service I often recommend.
4) Professional photos are a MUST! shame on any realtor who uses i-phone photos! Honestly, today's buyers often tell us the homes they want to see. This is from on-line rearch and viewing photos.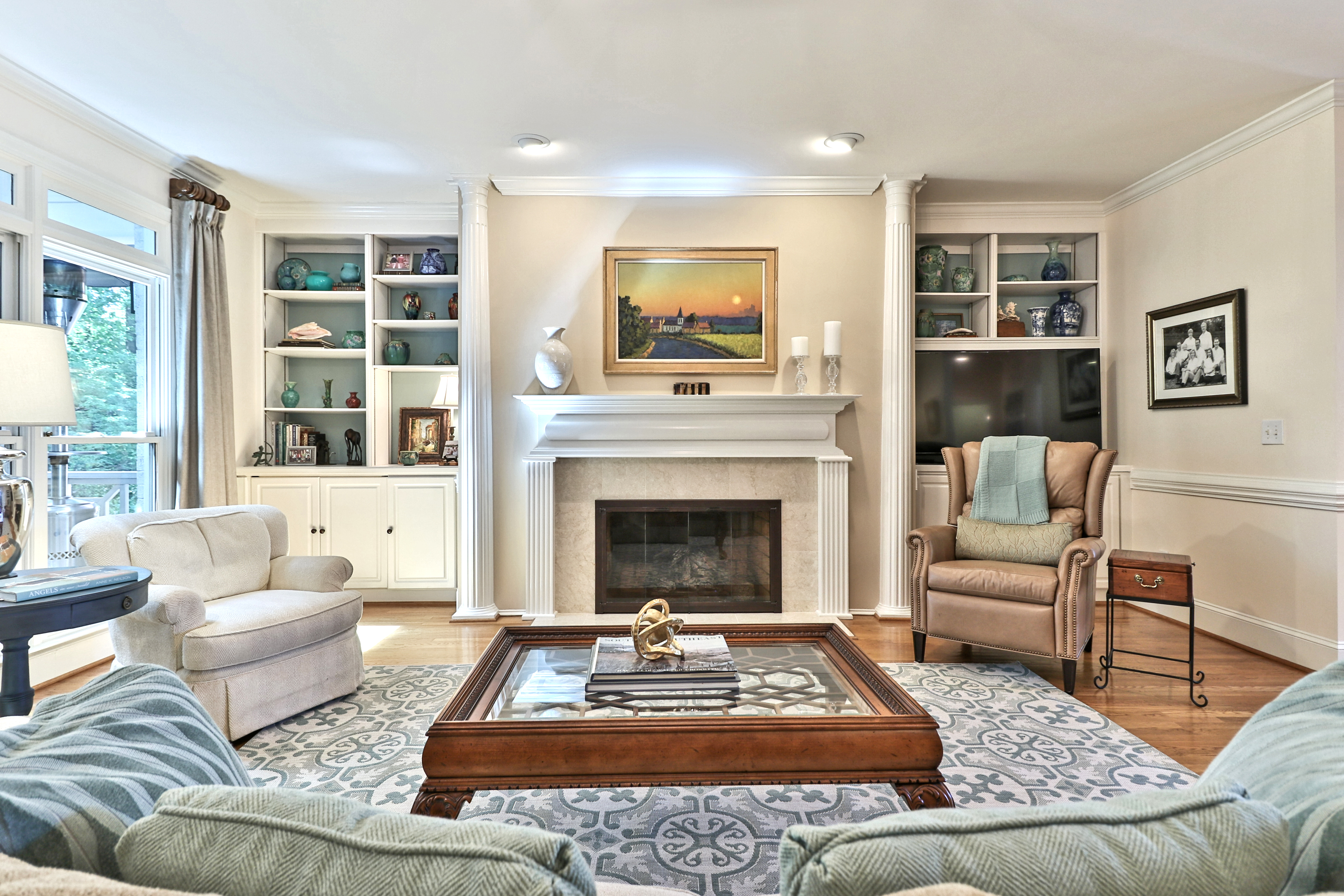 5) Drone and videos if appropriate for the property.
6) MLS is your friend! This is where Realtors will see your property. Many buyers are set up with direct emails from MLS systems so they will find out about your home as soon as it hits MLS if it meets there criteria.
7) 80% of buyers begin the process on-line. On-line marketing is essential. My listings get syndicated and sent out to thousands of websites. Also HousesofSouthCharlotte.com has a huge on-line presence and our listings are featured here! (you found us didn't you?!) . And of course this includes sopcial media -- a great way to reach a broad group and to target specic groups
8) Snail mail is not a lost act! I still believe in the power of letting neighbors know about your home. Afterall, they are great sales people for your neighborhood! I do send mailers to neighbors.
9) Print and email advertising to buyers and brokers can also be effective and vary on the home. As well as short videos sent to agents who sell in your area.
10) Timing is important. I think having a stratgey of when a home goes on the market, combined with great photos and an open house can create alot of interest!
I'm here to make this entire process simpler, clearer, smoother or more efficient than ever before, so don't hesitate to contact me with any questions on your mind regarding the sale of your home. I'm just a phone call or email away! Call me and Let's Talk Real Estate and then get your house SOLD 704-968-0547!
.